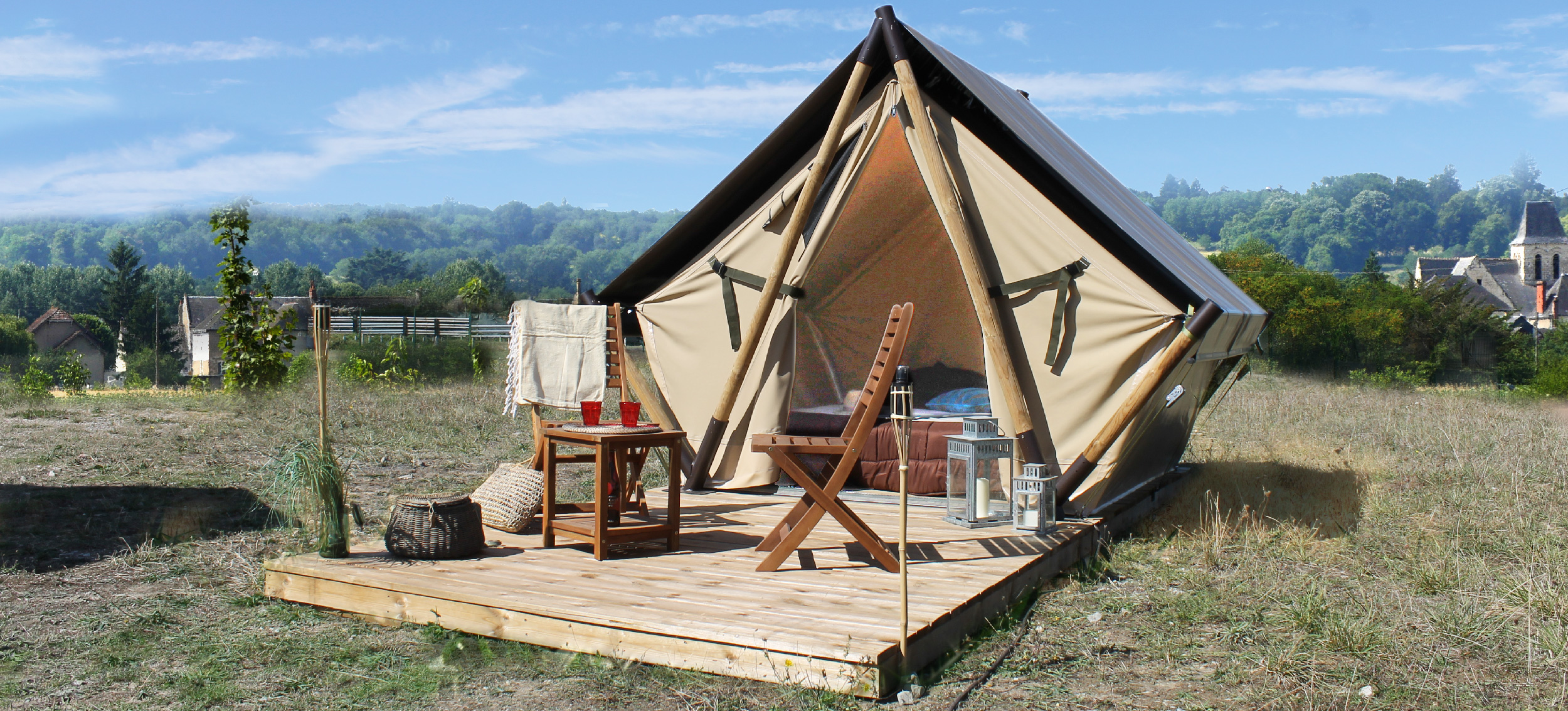 Moorea
Accommodation for 2 people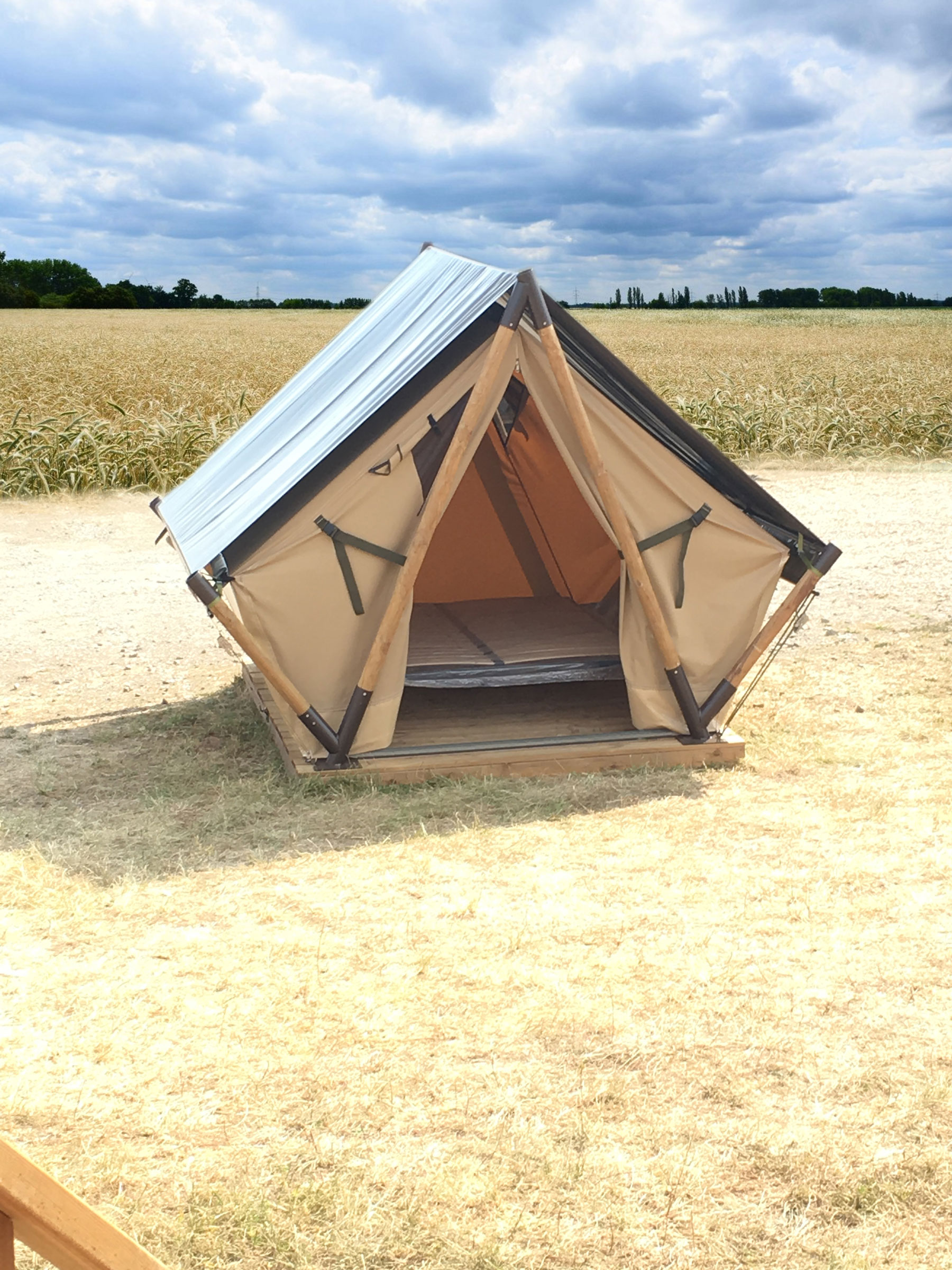 Technical data
Color: Beige
Height: 245.5 cm
Width: 325 cm
Depth: 243.5 cm
Frame: autoclave pine Ø 80mm, class 4
Exterior stitching: Campshield FR1 fabric Tencate 420 g / m²- M1
Roofing: PVC coated 680g / m² – M2
Adjustable pilings from 18 to 200 cm
2 models of stairs are available, from 1 to 4 steps or from 1 to 8 steps. They moved to the front of the Lodge
Surface 5,5m² (2,25 x 2,45m)
The nomadic spirit, a simple and effective solution for campers looking for freedom.
The Canadian revisited with the strength, insulation and natural touch of the Tencate CampShield canvas and wood frame.
A form designed to optimize the space needed for the floor while maintaining a feeling of space inside thanks to the sloping frames.
Floor: 2,68 x 4,06 (10.88 m²)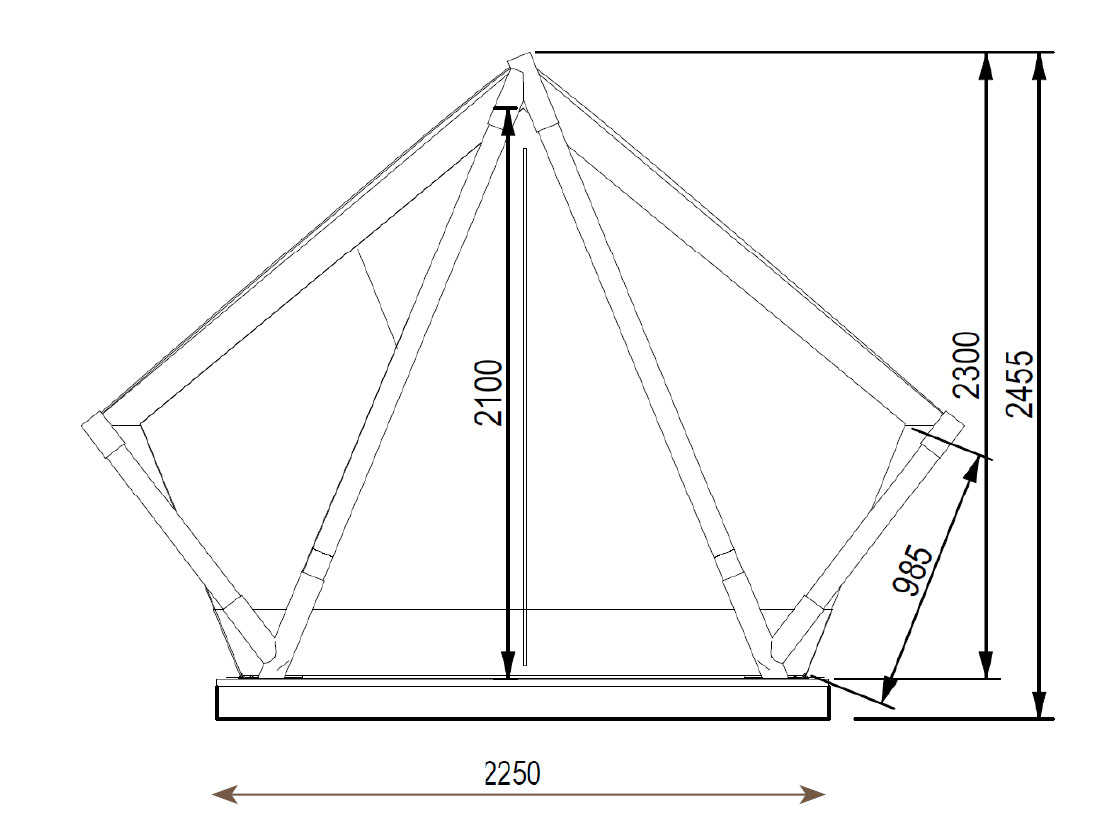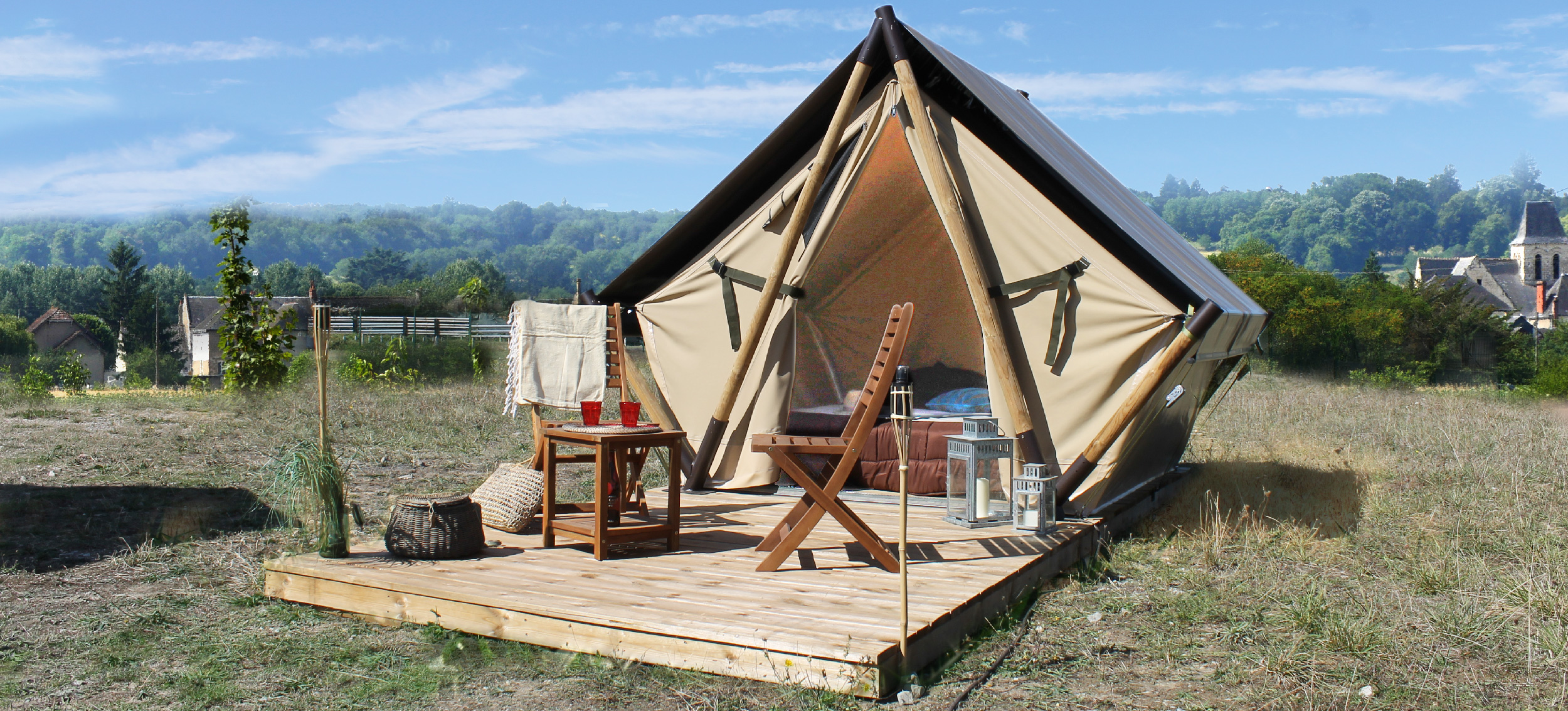 Flooring, sleeping, kitchenware, crockery, electricity kits ...
A range suitable for lodges and bungalows