More than 80 years' experience
designing new and innovative solutions for the leisure and holiday home industry.

Technical adaptations
to optimise canvas treatment
and ease of use (assembly/disassembly).

Life-size testing.
Our models are assembled and tested over several years in outdoor locations on our production sites.

A strict quality policy
that remains consistent over every part of the production process, guaranteeing your investment over the long term.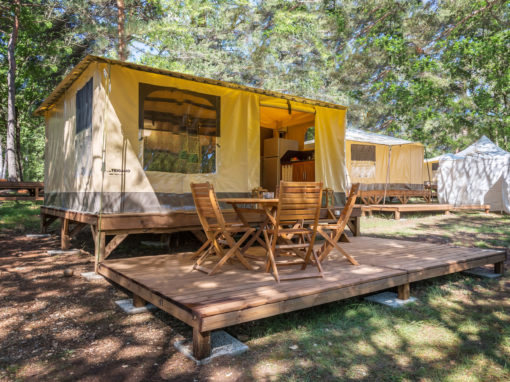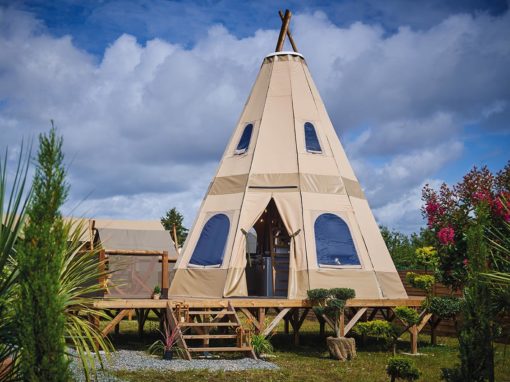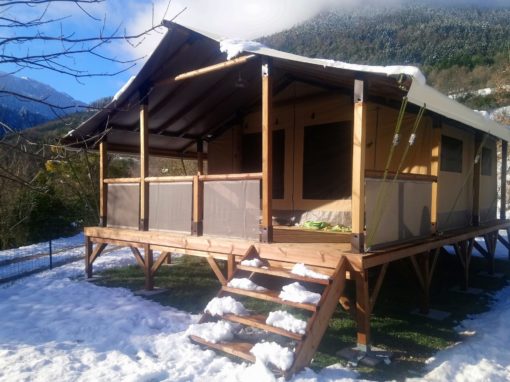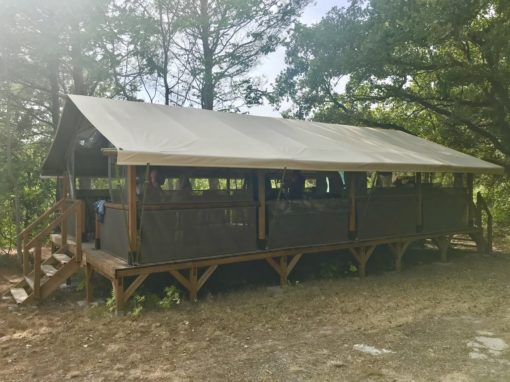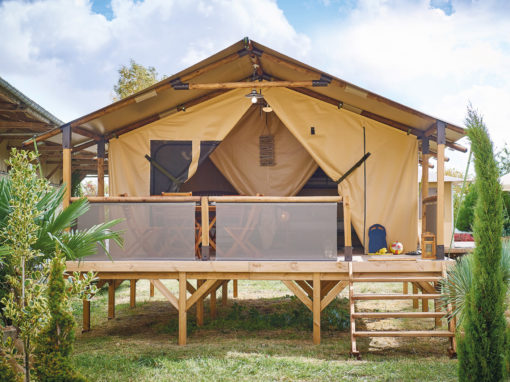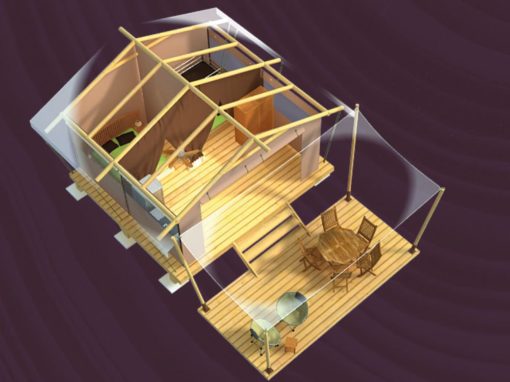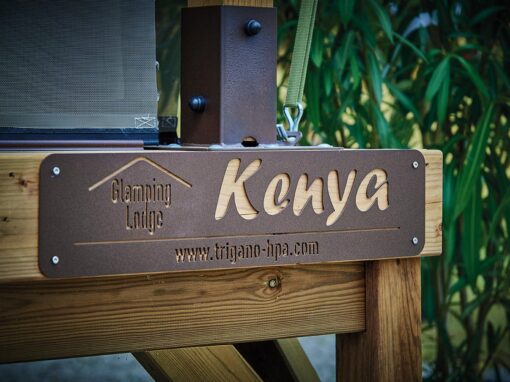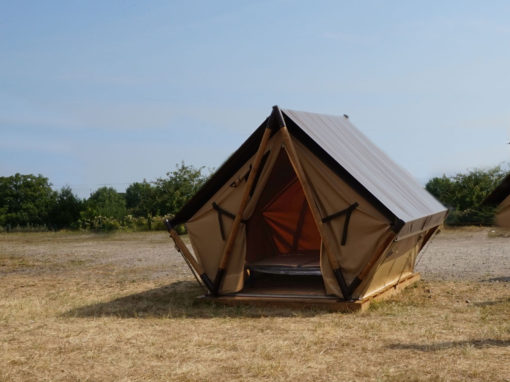 The ecological pack
"Preserving nature and respecting the environment
are the core values of the Trigano Group."
WOOD is the natural material par excellence. Its use in the terraces of Trigano canvas bungalows and from sustainably managed forests ensure integration into the environment.
The very concept of canvas bungalow is ecological and in harmony with nature due to the low impact of a wooden frame and canvas.
Trigano in partnership with TEXYLOOP proposes the takeover of used canvas to recycle them up to 95%.
Trigano is attentive to limit the impact on the environment: use of aqueous adhesives without VOC (Volatile Organic Component).
Trigano encourages its suppliers to set up waste sorting and recycling channels. Trigano ensures the recovery of materials for their reprocessing (95% recyclable) in their manufacturing process.