GOBI 10
Accommodation,
with more comfort
A large living space, its cotton material perfectly regulates temperature, humidity and condensation.
Technical data
Roof: 100% Breathable cotton 290 gr/m2.
Diameter: 500 cm.
Screen door.
Mosquito net ventilation in half-moon with shutters.
PVC windows with shutters.
Ventilation ducts on the top.
Floor mats: PVC Tarpaulin 480 gr / m2.
Central mast: steel 250 cm Ø 32 mm.
Door support: steel Ø 22 mm.
Bag size: 89x29 cm.
Weight: 23 kg.
Gobi 10
A 100% Cotton Tipi with a maximum capacity of 8 people
An atypical habitat with appreciable comfort because of a roof made entirely of very breathable cotton
The entrance door is wide enough to encourage air circulation
Two large windows with a rolling shutter for more brightness
The volume of the tipi allows a good evacuation of moisture
A single central mast can take full advantage of the entire volume
Teepee design allows curbs to stay vertical
The bowl-shaped carpet protects the tipi from rising water and plants
1x matte central steel DIA: 32MM x length 300CM
1x matte triangle support door entry DIA 22MM x length 406 CM (6 segments).
1x aluminum pole 8.5mm (AWNING)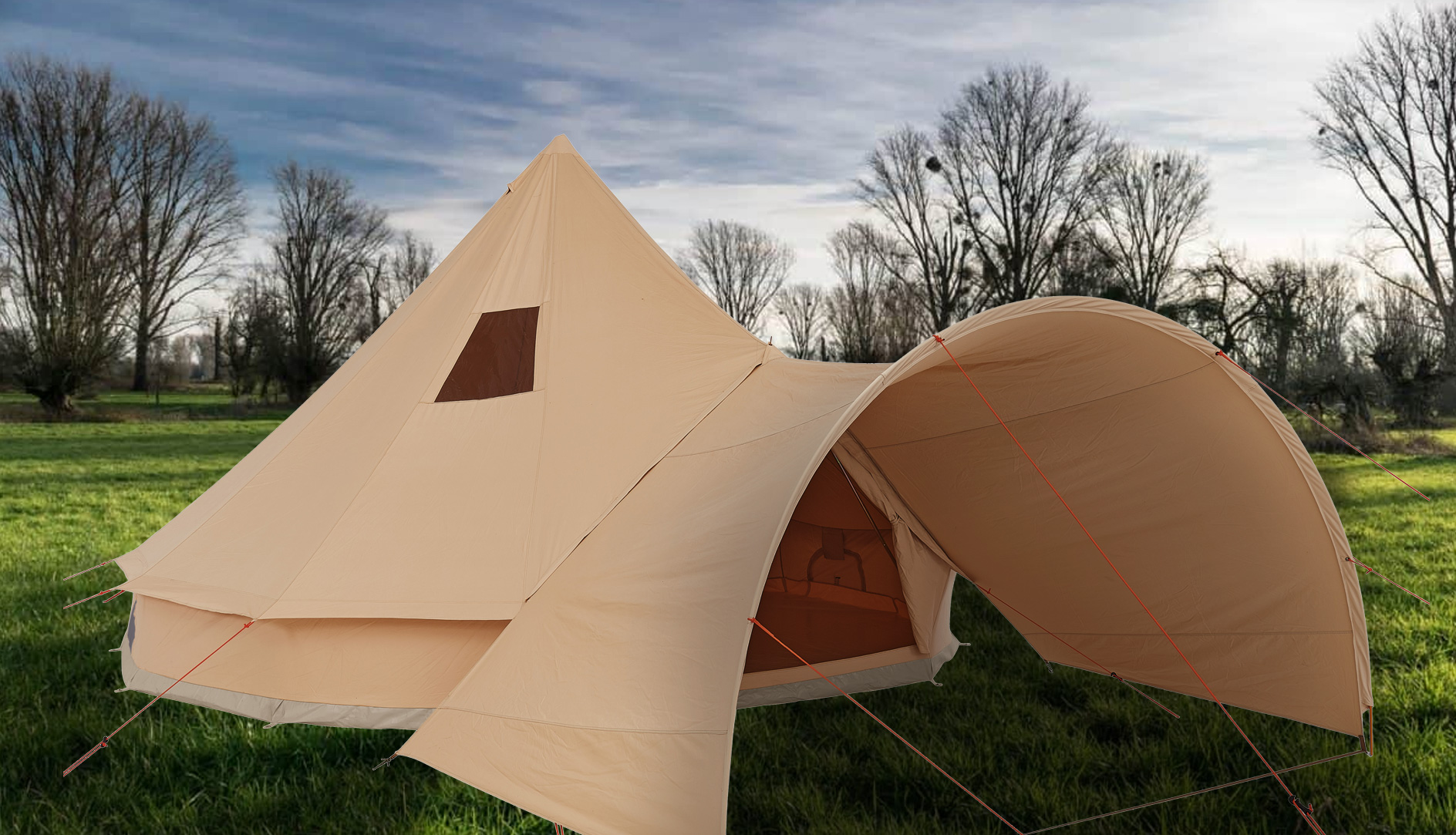 Flooring, sleeping, kitchenware, crockery, electricity kits ...
A range suitable for lodges and bungalows